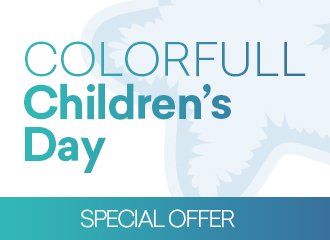 Colourful Children's Day with Colway International

What do we love children for?
For their curiosity about the world and never ending energy, even on a gloomy day...
For their wonderful, disarming smiles, thanks to which all worries go away...
For dimples in their cheeks, sweeter than the sweetest cake...
For their sincere emotions, interests and passions...
For the fact that thanks to them, we- adults can feel like children ourselves.
Soon - on 1st of June - children celebrate their holiday - Children's Day.
Let's colour this day with all the colours of the rainbow! Let it be joyful and carefree.
Colway International loves all children! With them in mind, we have prepared special offers on the occasion of Children's Day! However, we hope that they will please not only the youngest ?
Baby wash gel -20%

Collagen toothpaste -20%
With the purchase of the BabyCol dietary supplement at the regular price – a colourful Happy Kids towel at the price of 1 GBP*
* the towel will appear in your basket after adding the BabyCol dietary supplement; it does not require approval.
The offer is available:
24.05.-06.06.2022
(21/22 -22/22 QW)
From the status of: Unregistered Customer
Additionally, with each order you will receive
Set of 10 colourful balloons with the Colway International logo and 5 colouring pages for 0,01 GBP*
* The offer is available from the status of an Unregistered customer; the set will appear in your basket; it does not require approval. The offer is valid while stocks last.
Beloved children! We wish you only colourful days!
Back to list